Hi friends!
Did you know today is Cyber-Monday?!
Of course, LPM wants to join the Cyber-fun and offer a little kickstart to your Christmas shopping, so this post is to announce the Tuesday (tomorrow) Online Book Signing with Beth.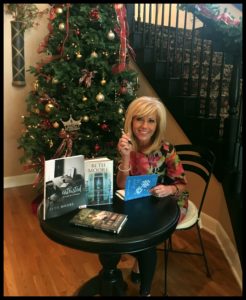 Logistically this means…
This post will be open for comments on Tuesday (11.29) from 9am–12pm CST
Your comment ("yes") will enter you in the drawing to virtually attend the book signing by means of your request for Beth to sign and personalize any book purchased from the titles listed below.
The random drawing will select as many requests as we can feasibly get in front of Beth on Tuesday afternoon.

R

andomly selected shoppers will be sent an email with instructions on how to …

complete their purchase.
provide us with the order number,  the name you want Beth to personalize in the book, and the shipping address.
Perhaps you have you been hoping to share Beth's new study with a friend, or perhaps you have a fiction-reading loved one who would enjoy reading her new novel over the holidays.  Then again, maybe you want a gift for yours truly. smile. We hope this is a fun opportunity for you to share with someone on your gift list.
The following books/Bible studies are available for this offer:
The Undoing of Saint Silvanus (novel)
Audacious (book)
Entrusted (Bible study member workbook)
Looking Up (devotional)
Happy shopping!
*Note: Limit two books per customer.